Customer Reviews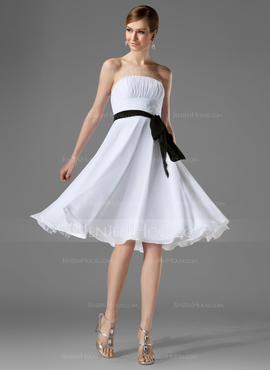 A-Line/Princess Strapless Knee-Length Chiffon Bridesmaid Dress With Ruffle Sash Bow(s)
#007000954
List Price: US$ 201.00 Save US$ 111.01
By Rachelle
2013-08-26 08:18:28
FEATURED REVIEW
jen jen house is amazing! i would highly recommend this place. amazing dresses at a good deal. and super fast delivery!
By aaa
2013-07-12 02:38:50
FEATURED REVIEW
By Алина
2013-07-07 00:54:41
FEATURED REVIEW
Я получила моё платье сегодня, хотя я получила его немного поздно,но качество платья действительно хорошее, и платье, и удивит меня немного. Мне кажется, что это очень хороший опыт купить онлайн для меня. Вы профессиональный магазин. Я так удовлетворена платье, оно очень красивое. Спасибо вас за вашу службу.
By   Светлана
2013-07-01 00:14:54
FEATURED REVIEW
Я получила моё платье сегодня, хотя я получила его немного раньше, чем ожидалось. только 18 дней, и качество платья действительно хорошее. Оно удивит меня намного. Мне кажется, что это очень хороший опыт купить онлайн для меня. Я так удовлетворена платье, оно очень красивое. Спасибо вас за вашу службу. Я люблю вас!
By Flora
2013-06-19 01:59:24
FEATURED REVIEW
This was the first time ordering clothes on the internet. Your customer staff give us good service.The dress arrived packaged nicely. It is the color expected and it also fits just as expected. So very happy with this purchase!
By Rose
2013-06-18 02:40:33
FEATURED REVIEW
Order 6 dresses for my bridesmaid, they all look good. and my girl friends are all screaming when they see the dress and could not wait to try them on. Nearly all the dresses fit well, and they all enjoy them. Many thanks!
By Priscilla
2013-06-18 01:27:39
FEATURED REVIEW
The dress really meets my appetite.And the website has a lot of selections and most of them are very popular this year.i am proud i bought the dress here,I will come next time.
By April
2013-06-18 01:16:21
FEATURED REVIEW
A super cute dress in amazing quality! I was amazed at the quality of the product when I received it and would recommend JenJenHouse to everyone I know! I bought a new dress from the same side and cross my fingers that it arrives on time :)
By Jane
2013-06-18 01:14:52
FEATURED REVIEW
Beautiful! I was really impressed with the quality and fit of the dress. It worked out great. This dress is very versitile and i can see it being used for many other occasions. thank you so much!